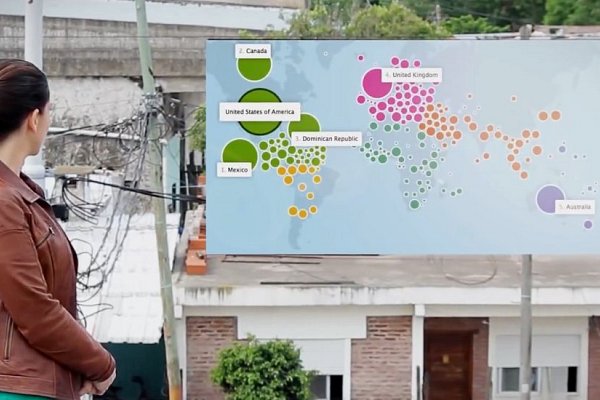 BitGive Foundation, a nonprofit organization, is revolutionizing the way in which people donate to charity through its beta launch of GiveTrack, a blockchain-based multidimensional donation platform that provides the ability to transfer, track and provide a permanent record of financial transactions across the globe from beginning to end.
Connie Gallippi, founder of BitGive, said to Bitcoin Magazine that since BitGive's establishment in 2013, people have been asking them about leveraging the transparency aspects of bitcoin and blockchain technology for charities. However, as a young nonprofit working with a nascent technology, time was needed for the technology and BitGive to mature.
"After accomplishing some early goals and building strong partnerships, we felt ready to tackle this last year and started out on the journey with our charity partner, The Water Project," said Gallippi.
As an early adopter integrating bitcoin into its fundraising options in 2014, Peter Chasse, the president and founder of The Water Project, has built his organization in a transparent and accountable manner, while also being equally interested in building a platform that leveraged aspects of bitcoin, said Gallippi.
"We recognized early on, alongside BitGive, that the blockchain provides a whole new way to allow confidence-inspiring real-time auditing of how organizations like ours spend the public's donations," said Chasse. "GiveTrack will allow charities to prove, in an approachable way, what they've been doing all along, namely providing sustainable, cost-effective solutions to people who need them the most."
Despite working with other prominent nonprofits such as Save the Children, TECHO, Fundación Parlas and Team Rubicon, BitGive has limited the initial launch of GiveTrack to The Water Project and Medic Mobile, an organization that raised money for and donated 650 mobile phones to the Nepal-based team of health workers in the Dhading District.
At present BitGive wants to ensure that the platform runs smoothly, and to work out any potential issues before opening it up to additional organizations. The long-term plan is to have as many organizations as possible on the platform as it continues to grow.
"The goal with developing GiveTrack is to provide a solution for nonprofits to offer transparency to their donors, thereby building trust and hopefully gaining more support toward their mission and work," said Gallippi.
By leveraging blockchain technology, GiveTrack delivers a level of confidence to donors who will be able to see the status of their contribution from the initial donation to the allocation and deployment phases of funds. By giving donors a blockchain-based platform through which they can receive status updates and trace the pathway of their funds, donors will have peace of mind, knowing that their donation has been received by the charity in real time while always maintaining confidentiality.
Bitcoin's Impact on Charities
Implicitly, Bitcoin offers faster and more secure transactions for lower fees. As Gallippi notes, this is especially helpful for organizations like The Water Project, who have most of their work in Africa and need to move significant funds there on a regular basis.
"Cryptographically secure, cross-border transactions in just minutes with minimal fees is a very significant improvement to current methods," said Gallippi. "Banks and wire-transfer services take days or even up to a week to move funds, can charge up to 13 percent or more, and are vulnerable to fraud."
And yet, with the launch of GiveTrack and the transparency aspects of bitcoin, BitGive can offer real-time accountability for organizations to offer their donors and build trust and drive more impact.
The post BitGive Launches GiveTrack, a Real-Time Donation Tracking System appeared first on Bitcoin Magazine.
---