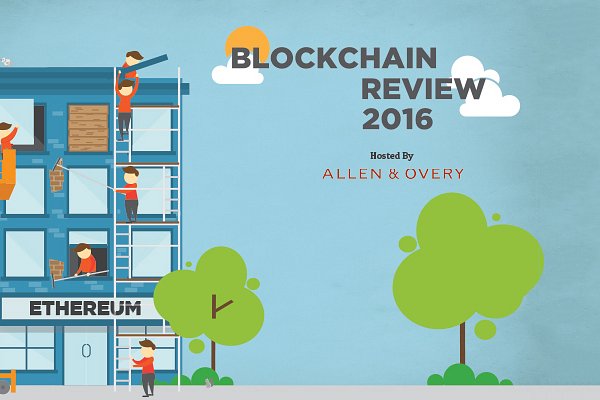 Ethereum, Fast Future and Outlier Ventures will reviewing this year's blockchain developments and looking to the future at the next meeting of the Bitcoin and Blockchain Leadership Forum on December 9 – hosted by Allen&Overy in the City of London.
At this meeting we will be sharing new research looking into the activities of more than 200 corporates who are active in the blockchain space; we will be assessing the progress of blockchain proof-of-concepts; and be hearing predictions of when we could see more real world projects launched and from which industry sectors.
Speakers include:
Nick Johnson, Ethereum Core Developer
Rohit Talwar, CEO, Fast Future
Lawrence Lundy, Head of Research for Outlier Ventures
Chris Mills, UK head of Blockchain, KPMG
Dr Garrick Hileman, Economic Historian at the University of Cambridge and London School of Economics, and founder of MacroDigest
Event time: 9th December,  8:30-11:30
Venue Address: Allen & Overy LLP, One Bishops Square, London E1 6AD
The Bitcoin and Blockchain Leadership Forum is a growing community of blockchain innovators across a diverse range of industry sectors who meet regularly to learn and discover new ways of using blockchain technologies.
This meeting will be moderated and there will be plenty of opportunities for you to meet other blockchain innovators and share issues and developments and experiences with them.
What the critics are saying about the Bitcoin and Blockchain Leadership Forum:
'This is a vibrant community for blockchain network building and awareness enhancement cross industry, involving both large and small organisations'
IBM
"The Bitcoin and Blockchain Leadership Forum is known for being a forward thinking force within this space" 
International Business Times
---