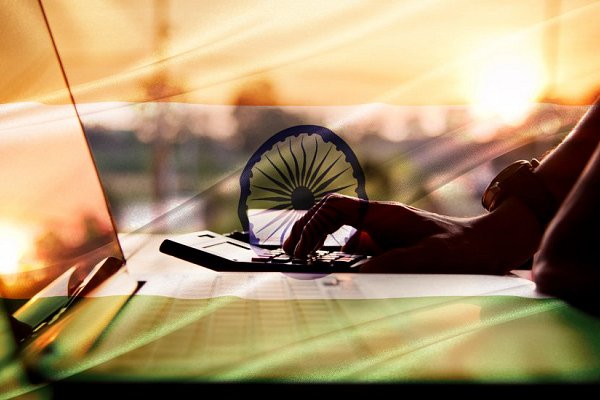 Bitcoin activity in India has been on the rise over the past few months, and a new partnership between bitcoin exchange, Unocoin, and payroll service, Bitwage, may help that growth continue. This new partnership is designed to allow freelancers or employees in India to receive a better rate on the payments they receive from outside the country.
Freelancers in India have already been taking advantage of the better rates they get by telling their employers to pay them via Bitcoin rather than PayPal, and Bitwage has the potential to make the process of getting paid via Bitcoin much simpler for remote workers in the country.
Arbitrage Opportunities for Bitcoin in India
Bitcoin exchange rates in India have been much higher than the rates found in the United States or China due to the lack of liquidity in the country. The digital asset traded at a 20 percent premium compared to rates in other countries last month.
"The reason that the price in India is so high is because companies like ours are not able to settle against foreign exchanges due to capital controls — meaning that we are unable to send large wire transfers every day or two," Unocoin President and Co-Founder Sunny Ray told Bitcoin Magazine in November.
International Payments Bring Bitcoin Liquidity to India
Of course, bitcoin prices in India have now normalized a bit. "If there is an opportunity to make money, Indians will figure out a way to capitalize," said Ray. "The arbitrage eventually disappeared because people from abroad would buy bitcoin and then send them to home to people in India until the markets normalize again (among many other factors)."
In Ray's view, remittances and other forms of international payments have been the perfect way to bring more liquidity to India because it allows people in the country to earn a premium in the process. These new remittance applications are powered by Unocoin's API.
The Bitwage and Unocoin Partnership
While it has already been possible for Indian freelancers to get paid in bitcoin, Bitwage streamlines the process for both sides of a transaction. An employer can pay with their bank account on one end and the employee receives bitcoin in a Unocoin account on the other end. The bitcoin can be immediately converted into Indian rupees, which means the workers do not need to worry about holding the digital asset.
This is an example of two companies providing a valuable, Bitcoin-based product that can be attractive to those who aren't already interested in the peer-to-peer digital cash system for ideological reasons. In the past, some investors, such as Blockchain Capital Managing Partner Brock Pierce, have noted that the most successful Bitcoin-related companies may be the ones that abstract away the technical intricacies of the digital currency.
According to a press release about the partnership between Bitwage and Unocoin, an employee in India receiving $1,000 from the United States receives 8 percent more when paid via Bitwage rather than PayPal, though these rates aren't set in stone. Workers in India who are paid via Bitwage essentially receive a 4 percent increase in their pay.
In addition to their new venture with Bitwage, Unocoin also has a partnership with Canadian-based remittance app, Paycase.
The post How Freelancers in India Use Bitcoin to Increase Their Real Wages appeared first on Bitcoin Magazine.
---